Loompaland Summer Camp Registration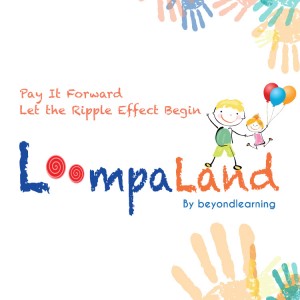 Loompaland Summer Camp (by Beyond Learning) registration period starts on Saturday, May 24, 2014 (11:00 a.m. – 5:00 p.m.) at the Holiday Inn Dunes, Beirut – Lebanon.
You can visit www.loompalandsummercamp.com or find us on facebook.com/LoompalandSummerCamp to read more about Loompaland and note down all other registration days.
We are the Oompas… We are the Loompas!